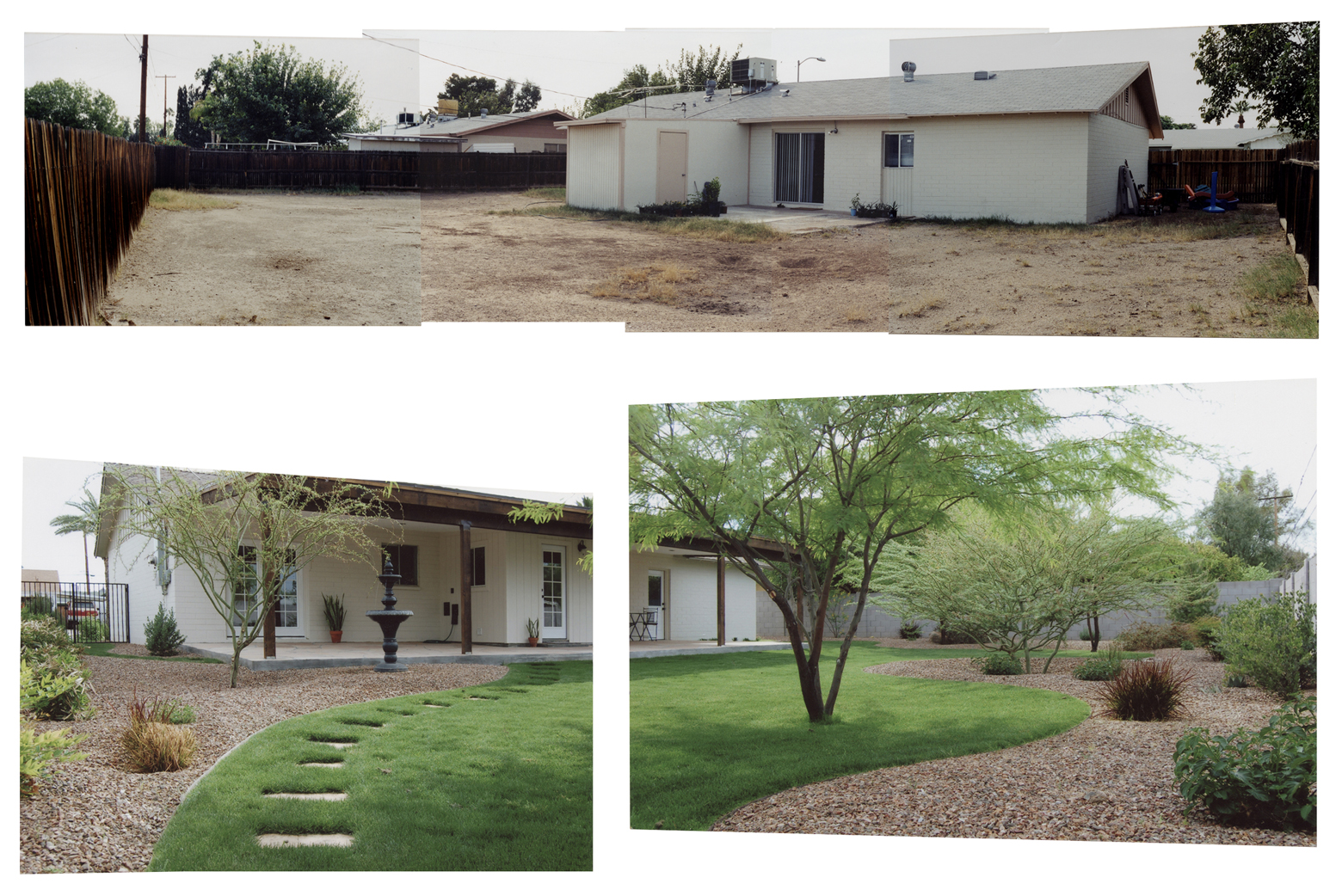 Here are some photos of our first home which we extensively remodeled before selling and relocating to the NW. (Click "continue reading" for a slideshow)

The Shangri-la House
It was very near the peak of the housing bubble, and the estimated value of our home had rapidly gone up over the few years since we had purchased it. It had basically doubled in five years. It also just so happened we were itching to move to the NW… so I quit my job, and we commenced remodeling by tapping into the home's equity. We spent 3 times what I initially estimated and it took far longer than we thought. I did lots of the work myself, the necessary demolition, the landscaping, the wood floor, countless details – but we also got lots of help. Tony Galloway did the tile work in the bathrooms, Micky's brother Aaron did amazing structural things that allowed for opening the interior up as much as we did, and Wendy Mahler's Dad and his crew did all the really hard stuff that required permits.

Meanwhile we didn't know it yet but the bubble had already burst. I had a job waiting for me in Oregon and as soon as the house was done I moved up there into an apartment. Micky and the kids stayed behind and put it on the market. Houses were not selling any more. Many stressful months went by as we waited for the sale to happen. Luckily it did. It may be we were one of the last houses to sell before the market collapsed completely.
I need to go on a hunt for some "before" pictures at some point in the future.